The Lawn at Beaumont Mews
An exciting new space for Beaumont Hall in 2023. The Lawn at Beaumont Mews  is a stretch tent set-up for up to 30 people seated or 60 people standing offering an intimate, private, secluded area tucked away within the grounds at Beaumont Hall. 
We work with a fantastic caterer who can assist with making your menu just as fab as the rest of your day. From canapés and bowl food to sharing style boards and more formalised sit down meals, we can help with all of your ideas.
Flexible reception & pre-ordered packages available, plus paid bar facilities. 
Beaumont Hall caters for all types of events from parties to company away days. 
Venue and Stretch Tent Hire
Venue hire and stretch tent package for 30 guests seated or 60 guests standing. Fully managed to include all servicing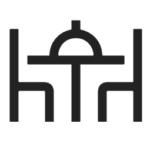 Seating for up to 30 guests or 60 standing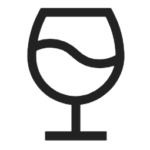 Hannah Ianelli
Beaumont hall is an amazing venue!
I had my wedding here in early June 2022, and it was the most incredible day. All made possible with the wonderful support of Victoria who owns the venue. She was absolutely fantastic throughout the entire process and was always on hand to answer all our questions. We wanted a very tailor made wedding and Victoria was very accommodating of this. The venue itself is absolutely stunning, with many beautiful natural spots to take pictures. There is ample space although it feels very cozy and intimate at the same time. It also has actual toilets rather than portaloo's which is an additional bonus. i highly recommend everything about this venue! You won't regret hosting your event / wedding here.
Harriet Richards
The most magical wedding day at Beaumont Hall
We had the most magical wedding day at Beaumont Hall Paddocks in early June 2022. It was so much better than we could have imagined, and our guests couldn't believe it when they arrived. Victoria was a brilliant event manager - friendly and approachable without being overbearing, and always happy to answer questions. The caterer and tipi companies that Victoria works with are brilliant too, and we didn't have to worry about anything behind the scenes on the day. The Paddocks were perfect, as the field felt so secluded and special, and we were so thrilled that we could have couple photos in the surrounding crop fields. We couldn't hear the main road at all - it felt like we were in the middle of nowhere, despite being so close to St Albans/Hemel. Although it was a lot of work, it was so much fun having the freedom to decorate as we wanted. It was like having a blank canvas, but a really stunning blank canvas! Thank you again to Victoria and the team - it really was a dream wedding!
Rachael
The most amazing day for our colleagues
We held our company's Summer Conference at Beaumont Hall in August 2021. From start to finish Victoria and her team went over and above to help us create the most amazing day for our colleagues. Everyone loved the venue, it becomes even more stunning as the night draws in and the fairy lights surround the grounds and the tipi. The weather turned and started to rain just as our guests were due to arrive so we swiftly put into place a wet weather plan with the help of the team which worked just as well. I would definitely recommend Beaumont Hall to anyone looking for a wedding or event venue as Victoria will put her heart and soul into giving you the best day possible.

Fill out the enquiry form and a member of our team will get back to you as soon as possible.
We would love to discuss your event!